Where do you feel anxiety?  Where do you feel love?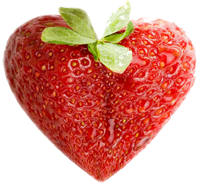 The membrane that lines/protects the heart (pericardium) physically anchors into the muscle that controls your breathing (diaphragm). This means that deep breathing tenses/massages the heart muscle.
Our hearts also produce several peptide hormones for us (most of which help regulate blood pressure); deep breathing can stimulate the secretion of these hormones to directly affect blood pressure. These hormones can also bind to the limbic system of the brain (where emotions come from) and thus influence our mood.
Did you know that over half of our heart cells are neural cells, similar to the cells in the brain? Think about practicing the piano or a sport… the more we practice, the more efficient we get Levitra.  This happens because more connections are made between the neural cells.  Our heart can do this too.
This means if we focus on the deep breathing/massaging breaths and concentrate on feelings of love and joy, the heart will become more efficient at experiencing these positive emotions.  Conversely, if we are constantly stressed and experiencing feelings of anxiety or panic (often associated with shallow breathing) we could actually be helping our heart learn to be more efficient at feeling those emotions.
Several studies have documented a multitude of positive benefits associated with deep breathing.  I have been challenging my patients to commit to a minimum of two minutes a day to focus on positive emotion and deep breathing.  I challenge you to do the same!